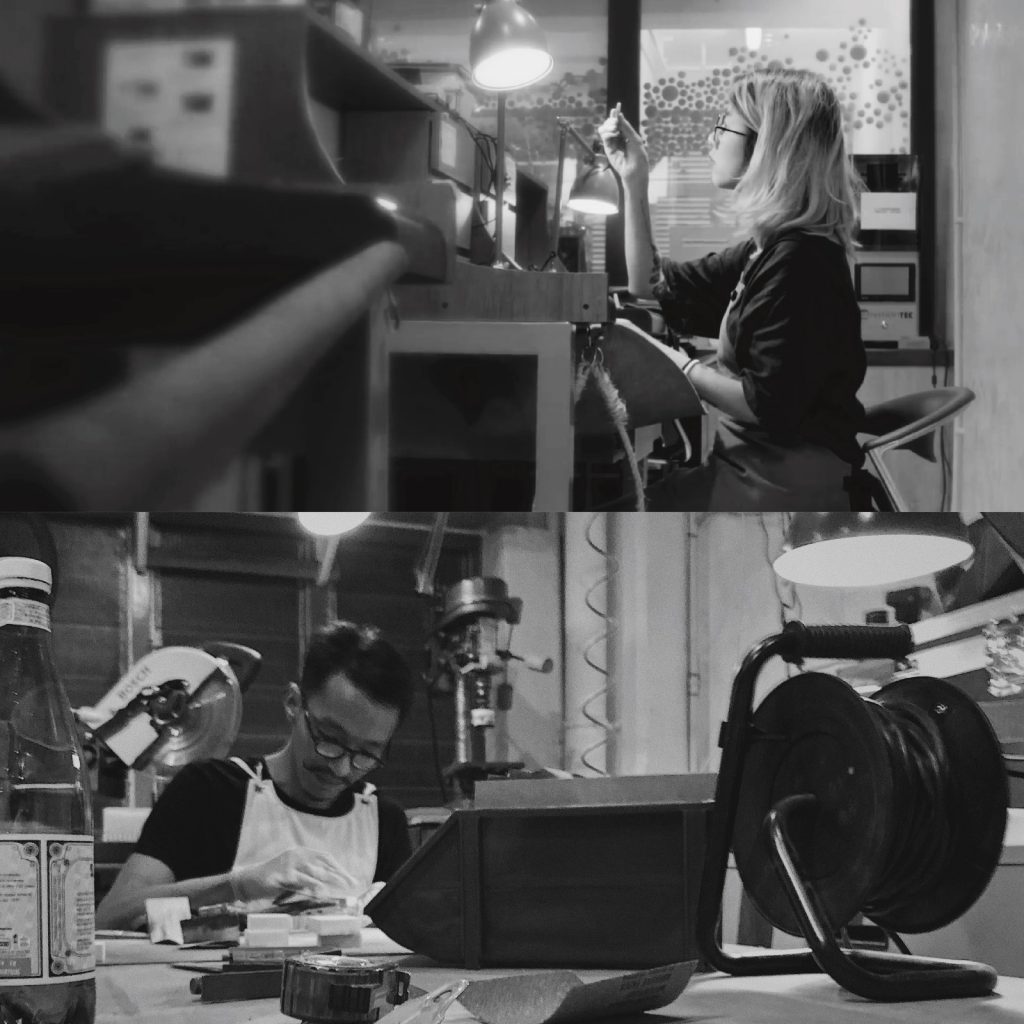 Riyo Chan, Obie Chan
Riyo uses miniature scenes as a medium of her accessories and art installations. She extends her interest in studying forms of nature and recreating the aesthetics of daily objects in her creations.
Obie, upon graduation from the Interior Design Department of Hong Kong Polytechnic University, has been focusing on hand-making designs and artwork. By constantly experimenting with different materials and processing methods, he is on the quest for his own artistic language.
God Catcher
Many say that design is an art of problem-solving, and as humans, we face a lot of problems indeed—from our basic needs of sustanance, clothing, housing and transport, to our psychological and spiritual longings.
In 2020, the world has turned upside-down, and with that, some of our long-held beliefs were torn down, while new beliefs emerged from the crisis. Our changing psychological needs drive us to seek a different type of spiritual comfort. And to solve our new problems, a new kind of deity needs to be invented.
No matter what kind of believer you are, may the six new "Gods" in the God Catcher answer all your prayers. Insert a coin and choose the god to your liking, and you will receive a "prayer packet", which includes a small statue of the god and a written blessing.
---